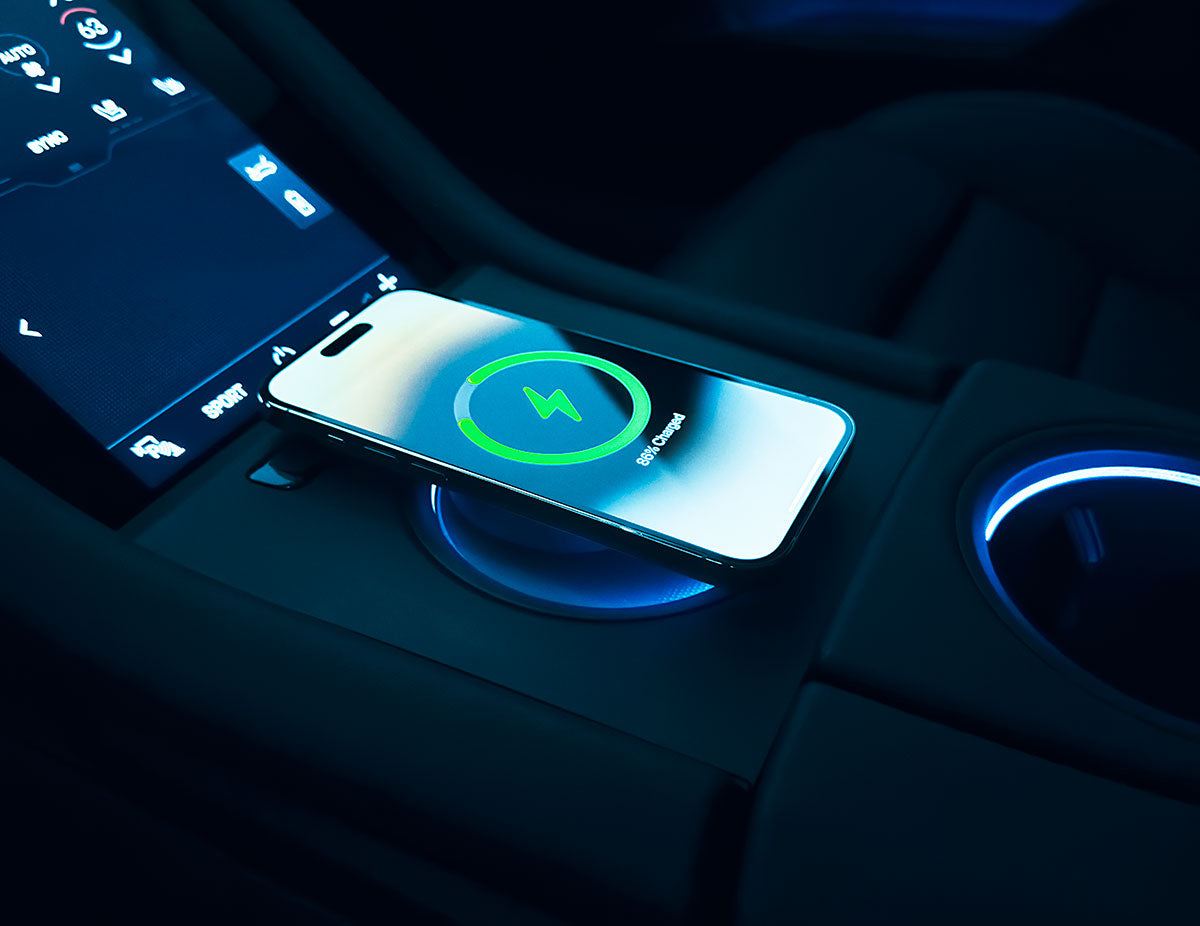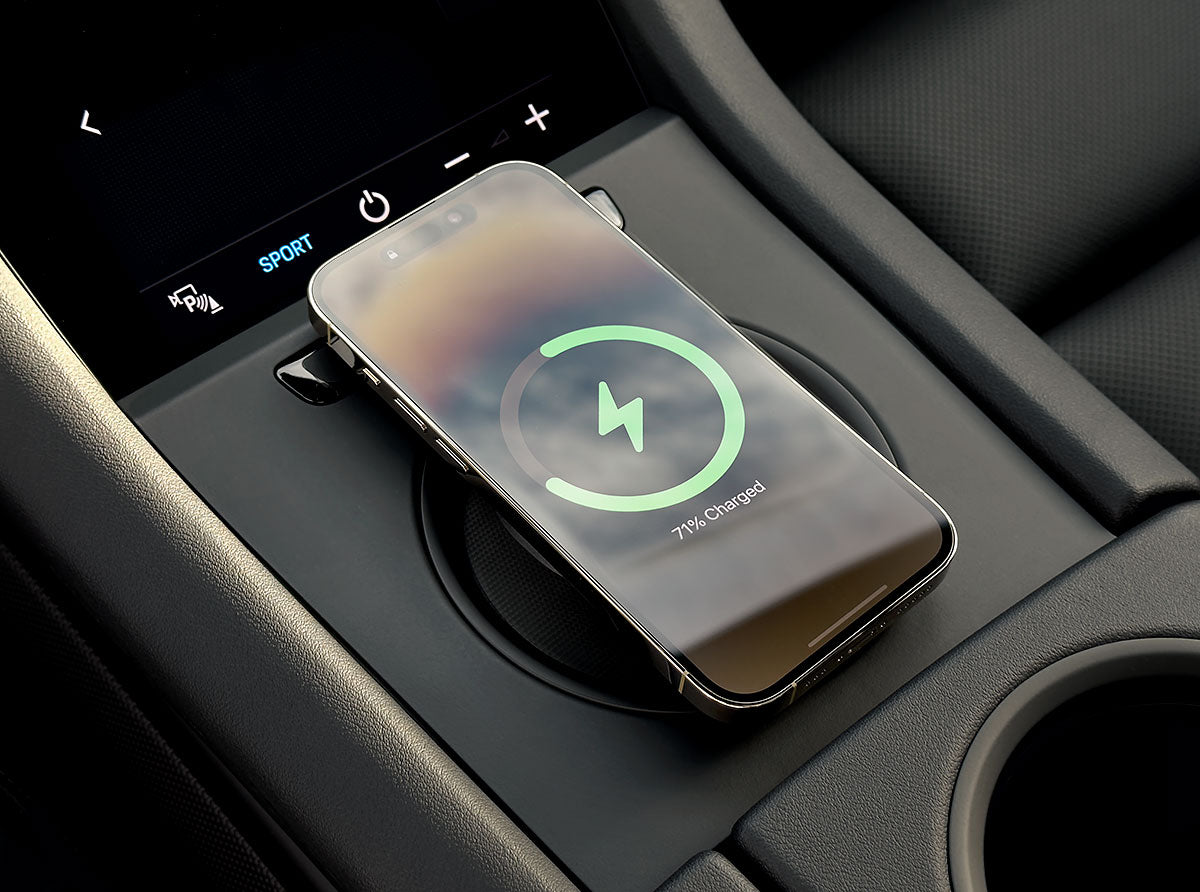 Wireless Charger for Porsche Taycan with MagSafe for Apple iPhone
The beauty of the Apple® MagSafe® system is wireless charging so let's keep the futuristic cockpit of your Taycan just as beautiful. This carbon fiber composite MagSafe mount fits neatly in your cup holder with no visible wires and keeps your Apple® iPhone® 12 series and newer charged. This charger mount does not require any permanent modifications to your beautiful Taycan interior. Our mount includes a black MagSafe compatible charger that plugs right into your Taycan USB-C port.

Apple, MagSafe and iPhone are registered trademarks of Apple Inc.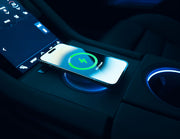 Wireless Charger for Porsche Taycan with MagSafe for Apple iPhone