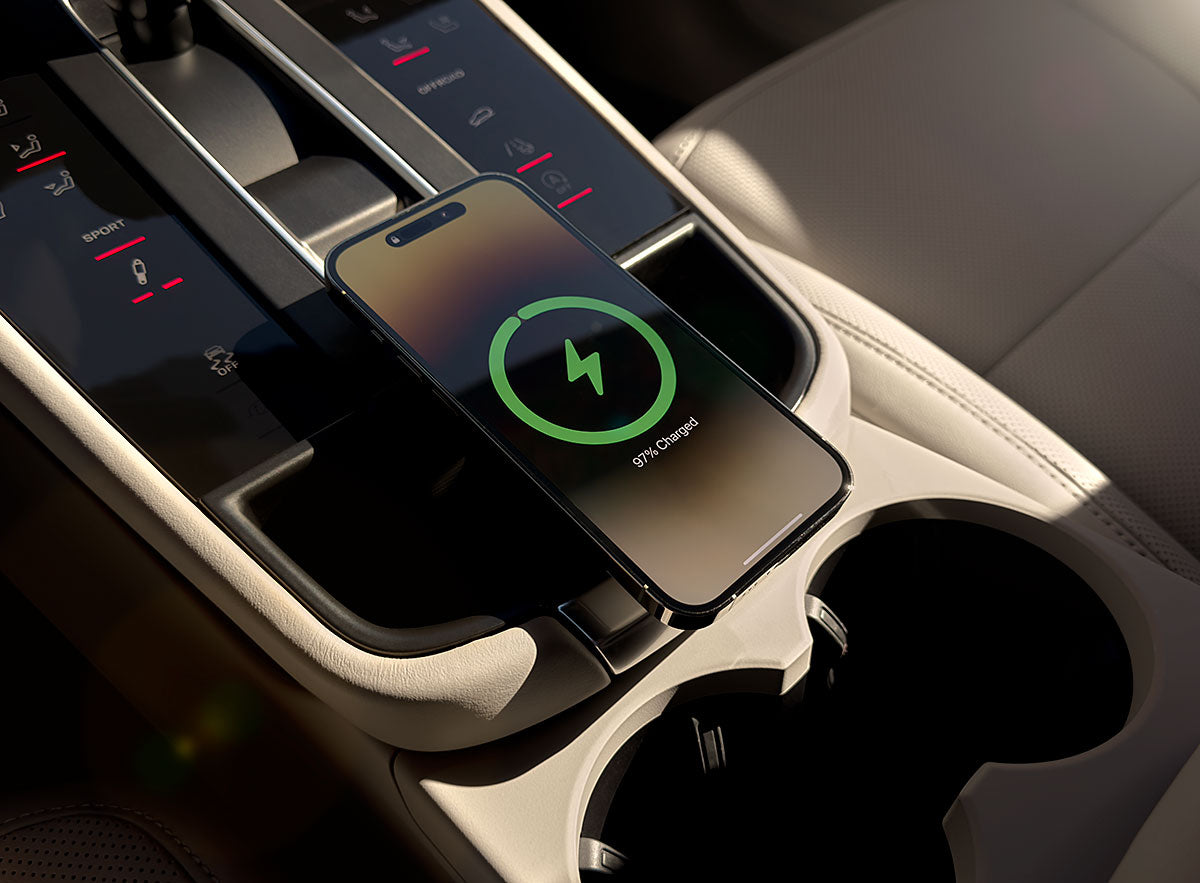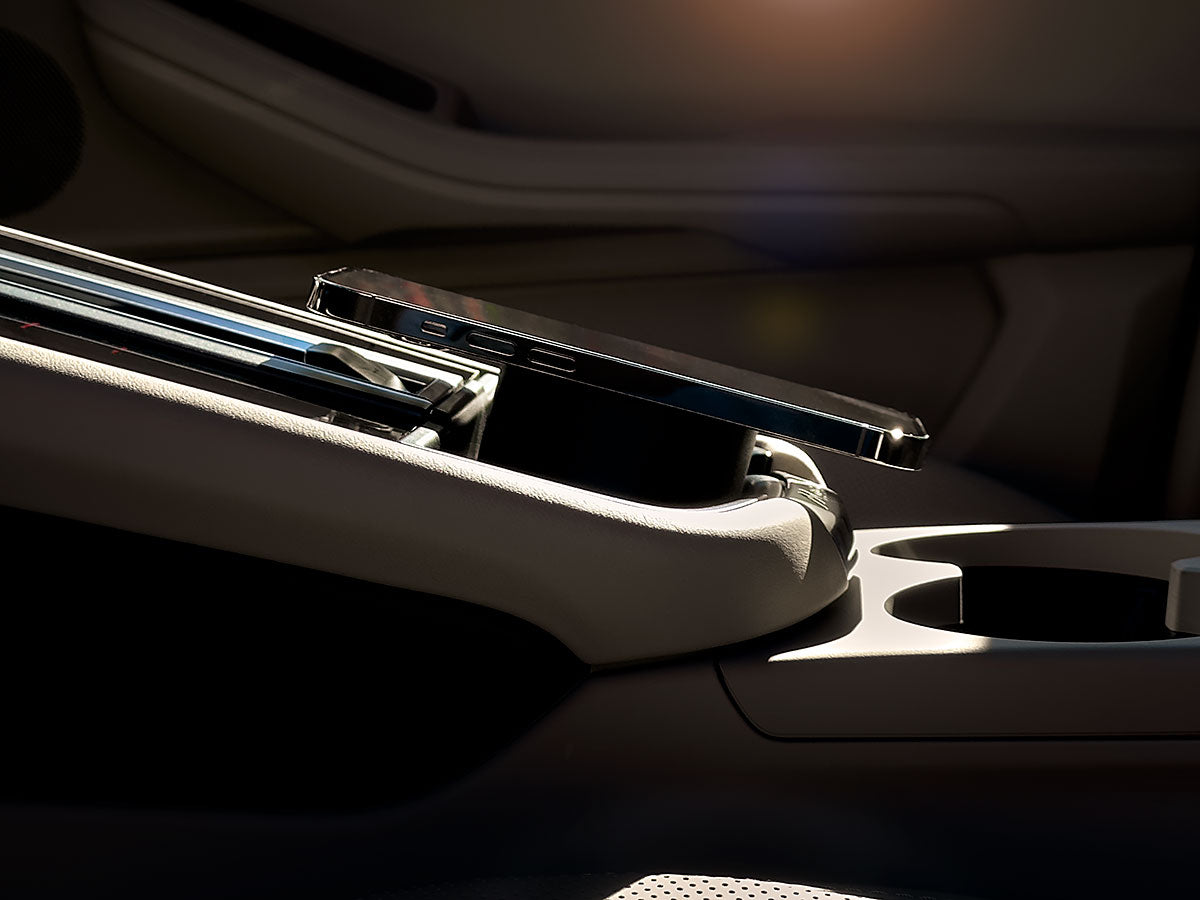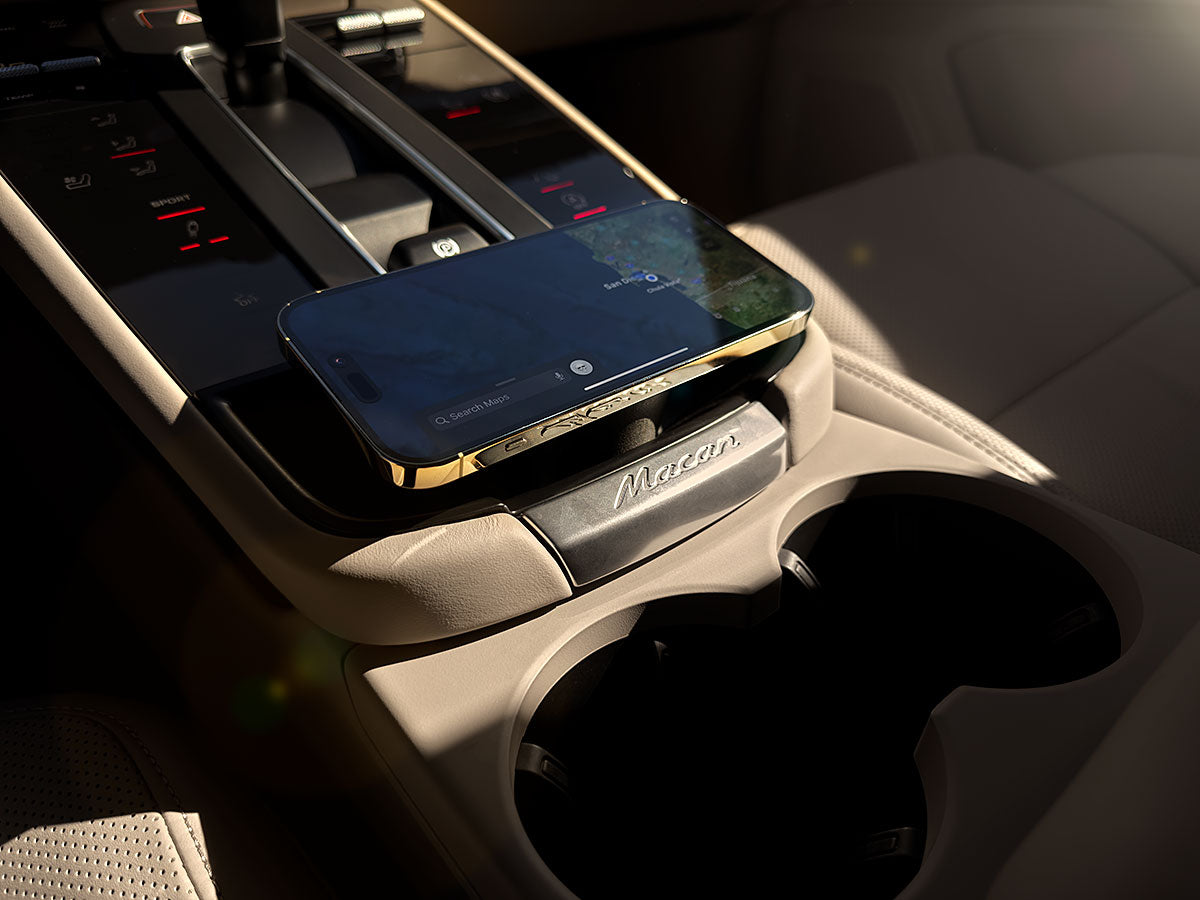 Wireless Charger for 2022+ Porsche Macan with MagSafe for Apple iPhone
The beauty of the Apple® MagSafe® system is wireless charging so let's keep the interior of your Macan just as beautiful. This carbon fiber composite MagSafe mount fits neatly in your cigarette lighter compartment with no visible wires and keeps your Apple® iPhone® 12 series and newer charged. This is a toolless install that literally takes a few seconds with absolutely no modifications to your beautiful Macan interior. Our mount includes a black MagSafe compatible charger and a cigarette lighter adapter.

Fits 2022+ Porsche Macan. Watch the installation video to make sure your interior is compatible with this mount.
Looking for the charger mount for the 2015-2021 Macan? Click here.
Apple, MagSafe and iPhone are registered trademarks of Apple Inc.
Wireless Charger for 2022+ Porsche Macan with MagSafe for Apple iPhone