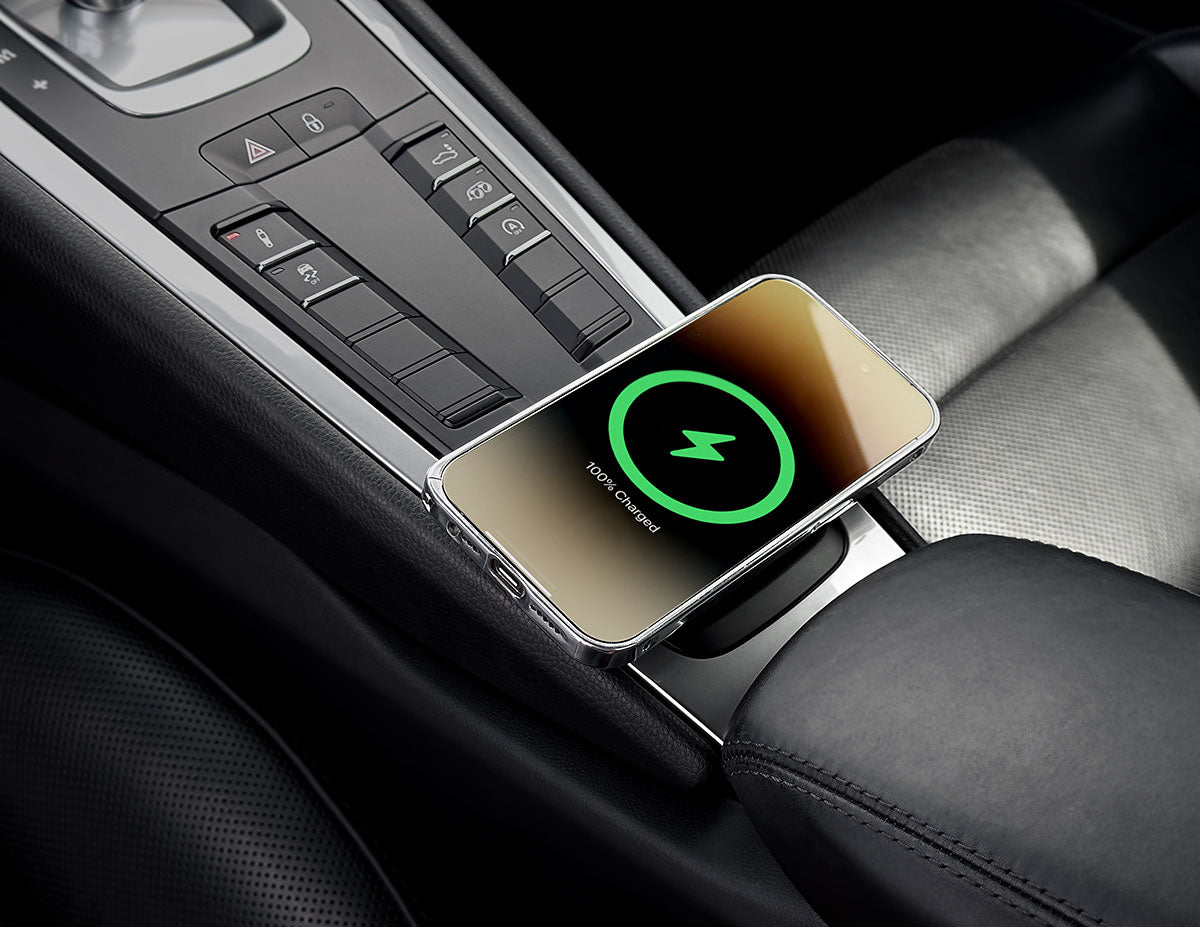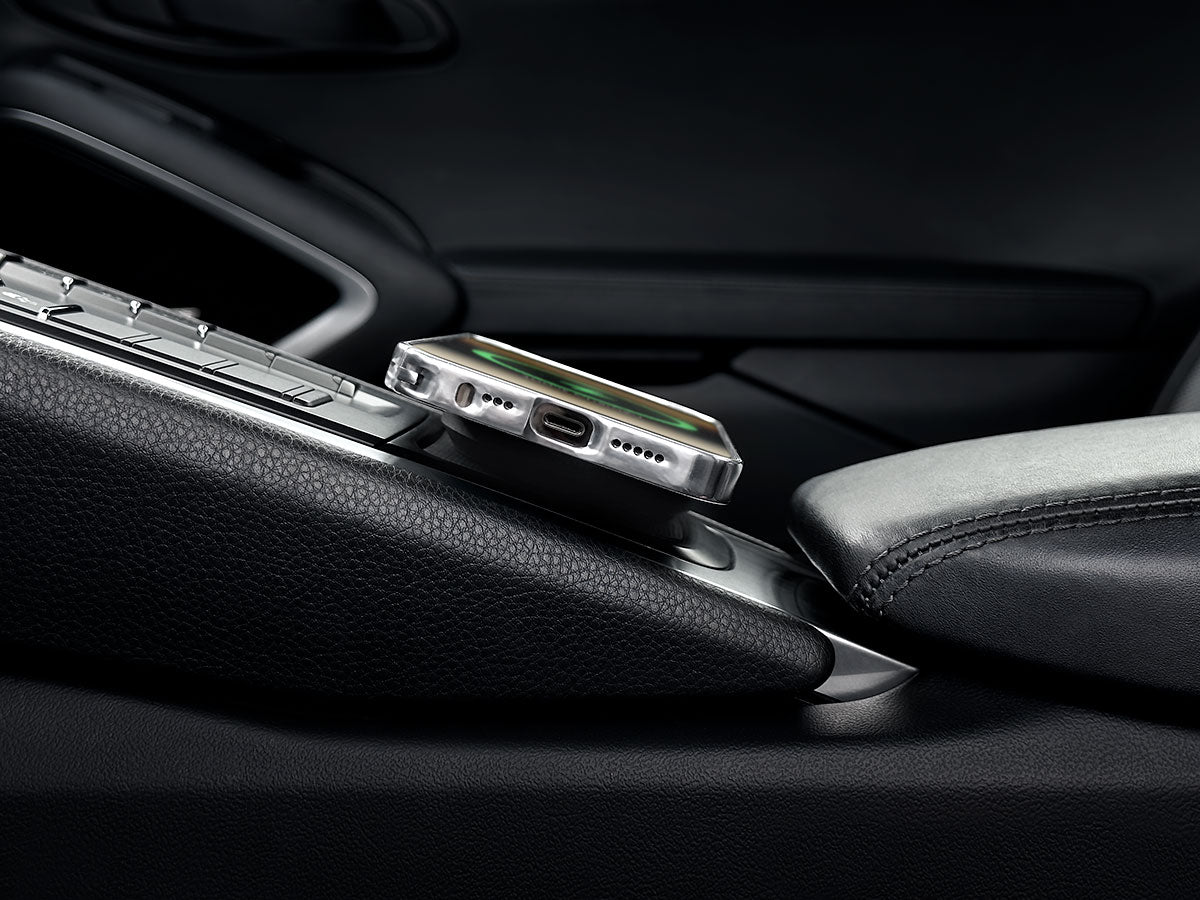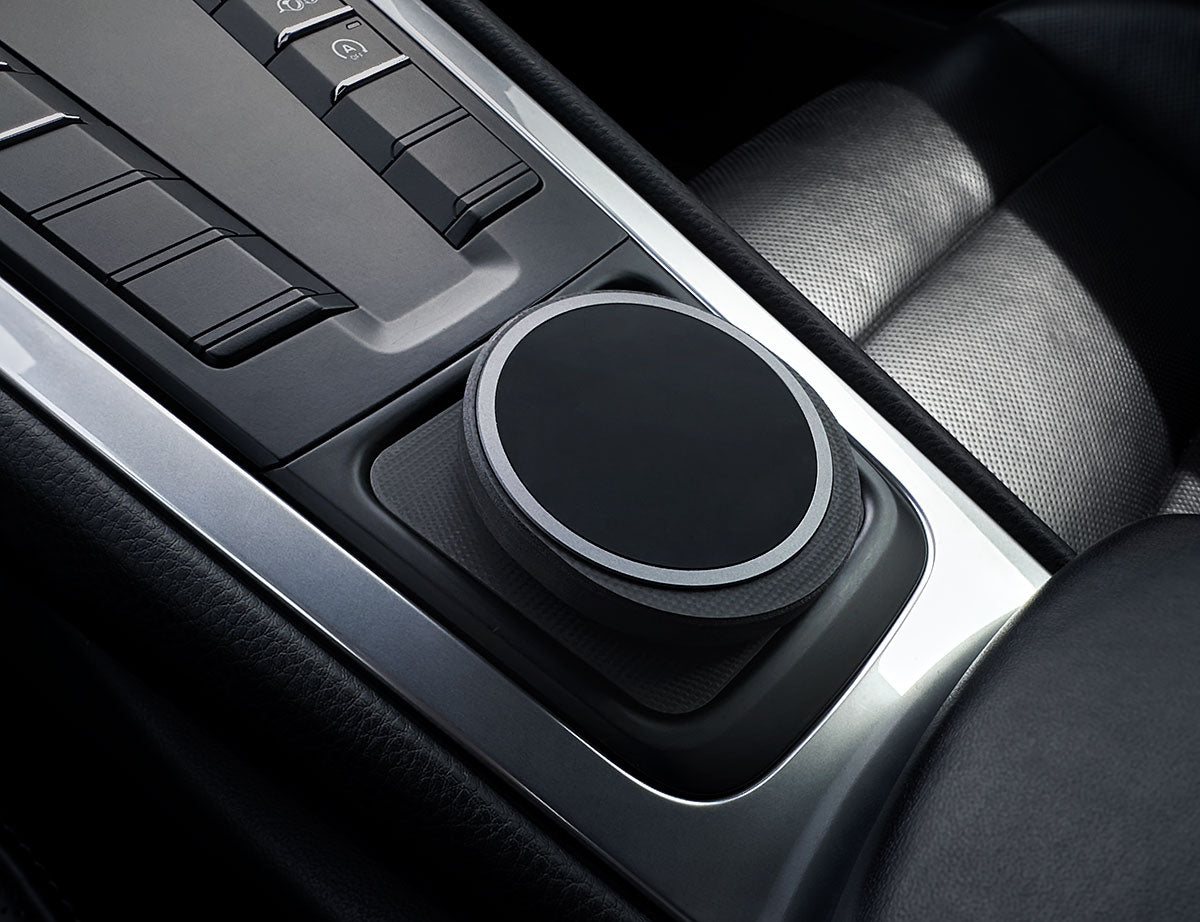 Wireless Charger for 2012+ Porsche Cayman & Boxster [718] with MagSafe for Apple iPhone
The beauty of the Apple® MagSafe® system is wireless charging so let's keep the minimalist cockpit of your 718 just as minimal. This carbon fiber composite MagSafe mount fits neatly in your center console and keeps your Apple® iPhone® 12 series and newer charged. Our mount includes a black MagSafe compatible charger.
Fits 2012+ Porsche Cayman and Boxster 718 [981 & 982]. Watch the installation videos below to see which version you need.
Apple, MagSafe and iPhone are registered trademarks of Apple Inc.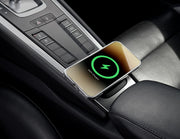 Wireless Charger for 2012+ Porsche Cayman & Boxster [718] with MagSafe for Apple iPhone