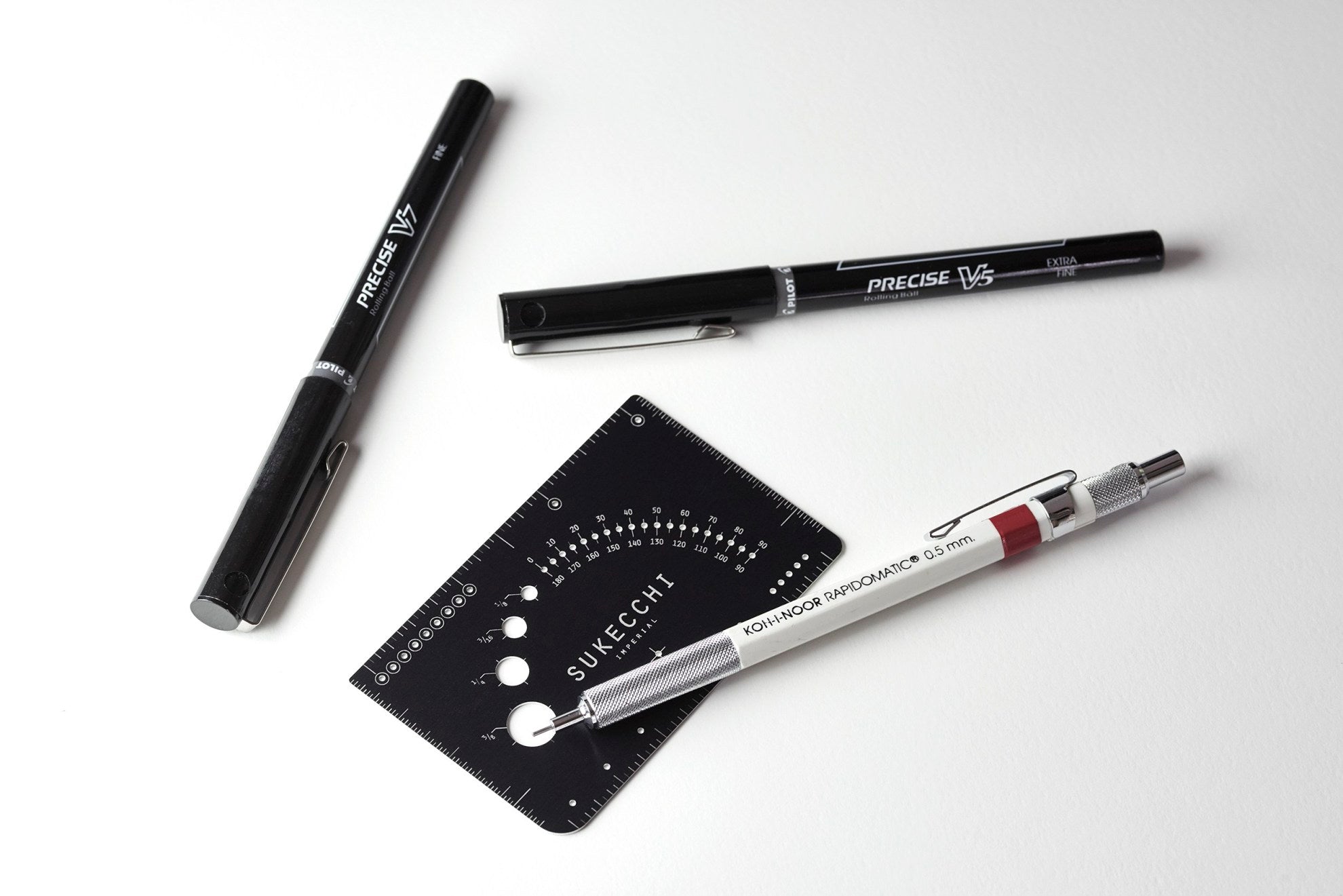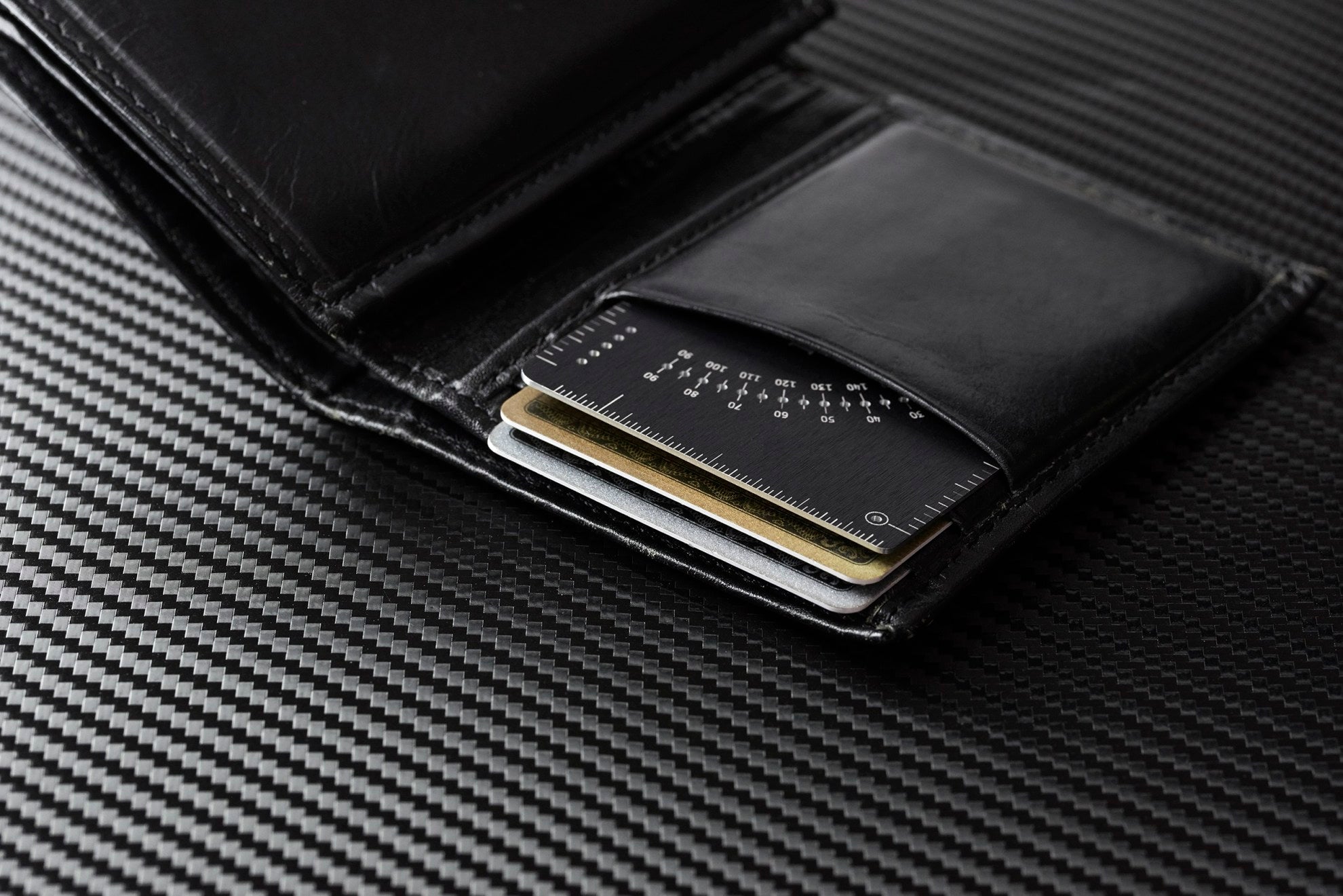 Sukecchi: Multi-Function Sketch Tool
Sukecchi is sold out and we have no plans to make any more.
At home, it's great when you have all your sketching tools at your disposal—rulers, compass, t-square, etc. On the road, it's not really convenient to lug around all those tools. Sukecchi is a credit card size ruler (both imperial and metric), straightedge, t-square, compass, protractor, set-square and more that fits in your pocket or wallet.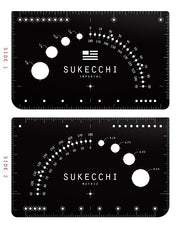 Sukecchi: Multi-Function Sketch Tool