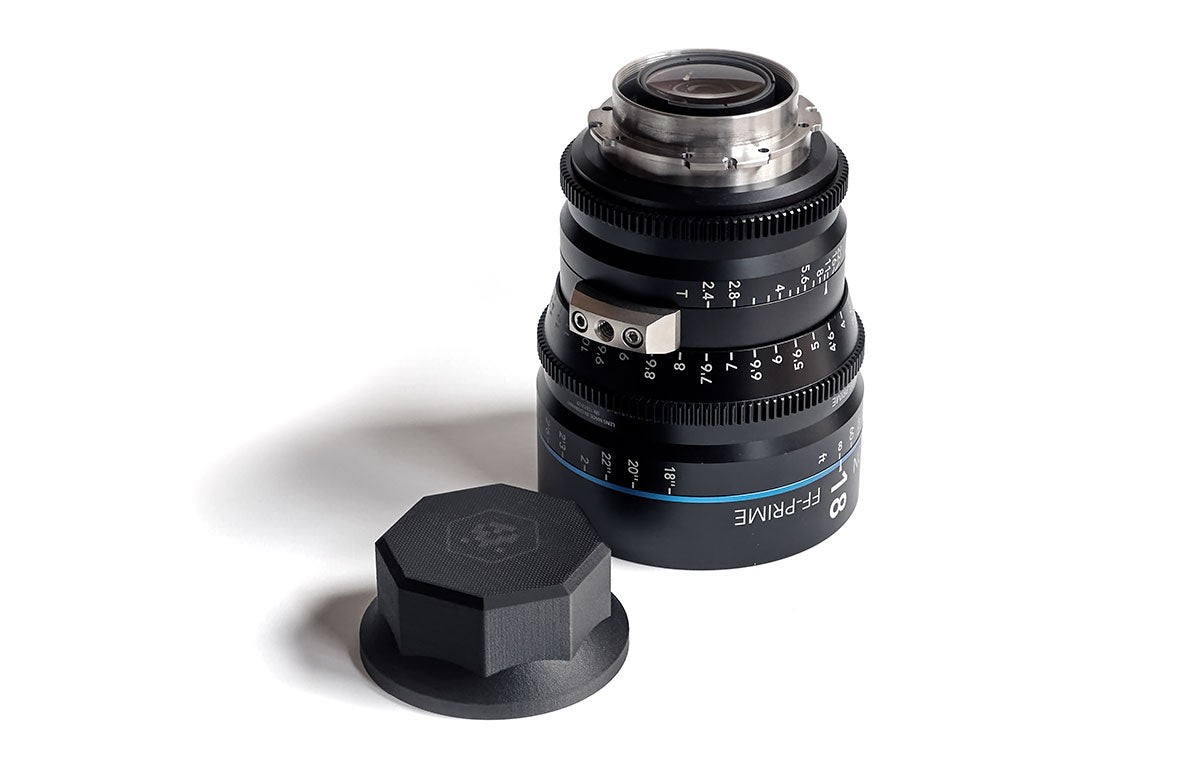 Double duty lens protection.
Nine Volt AirCap for PL Lens is a carbon fiber composite camera rear lens cap to keep your PL lenses protected and includes a hidden compartment within the cap to keep track of your lens with an Apple AirTag. The hidden compartment shows no obvious signs that it is removable as the compartment is internally secured with four strong neodymium magnets. AirTag not included.
The Nine Volt PL Lens AirCap comes in two sizes:
+ Standard: has the same internal depth of 1.6" (41mm) as a standard Arri PL cap. This cap is approximately .37" (10mm) taller than a standard Arri PL cap (see last picture) to accommodate the AirTag without compromising the internal cap length.
+ Shorty: has a 1" shorter internal depth of .6" (15mm) for lenses with non protruding rear elements (see 4th picture). If you have a lens that has a rear element that is .6" from the end of the element to the mounting flange, you can use this shorty cap.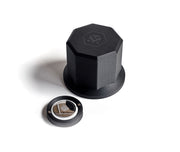 AirCap for PL Lenses