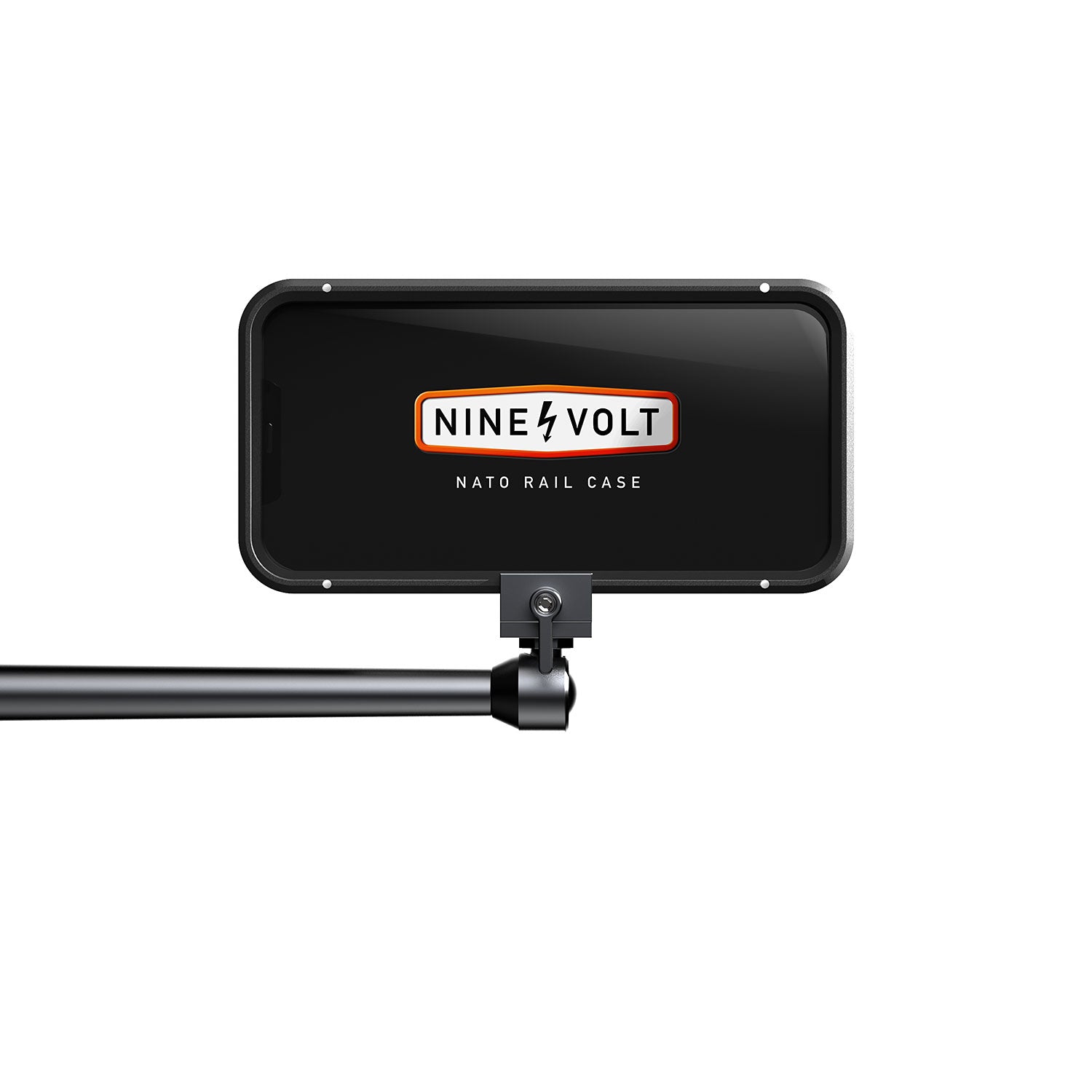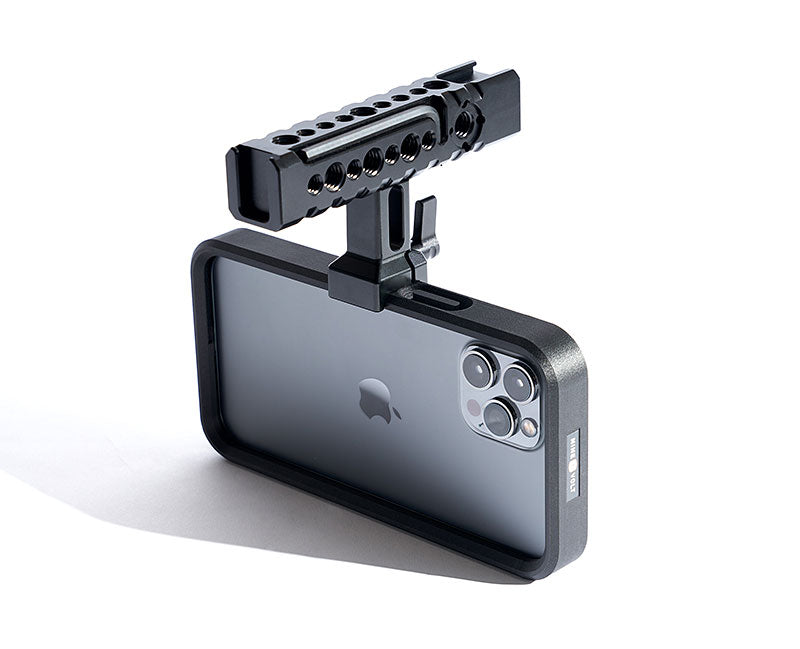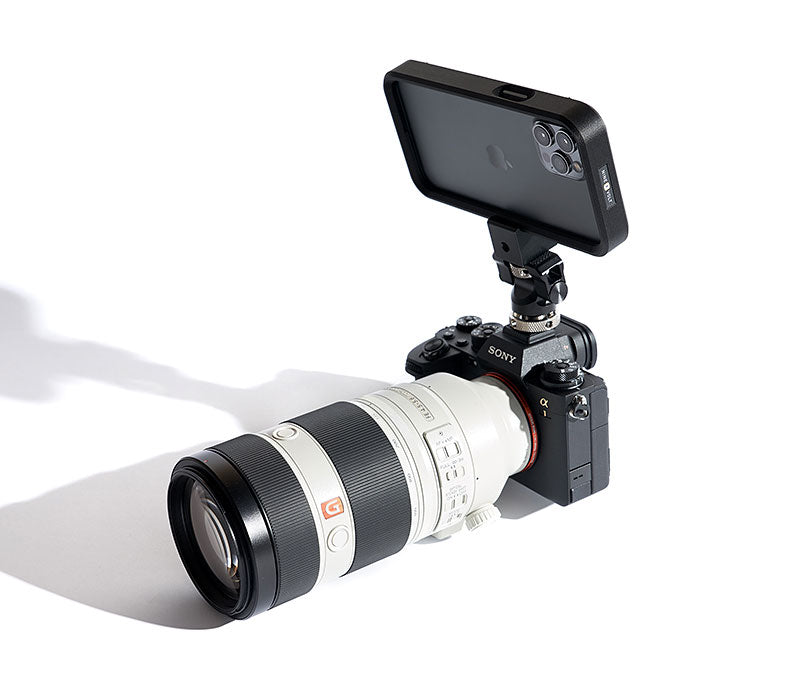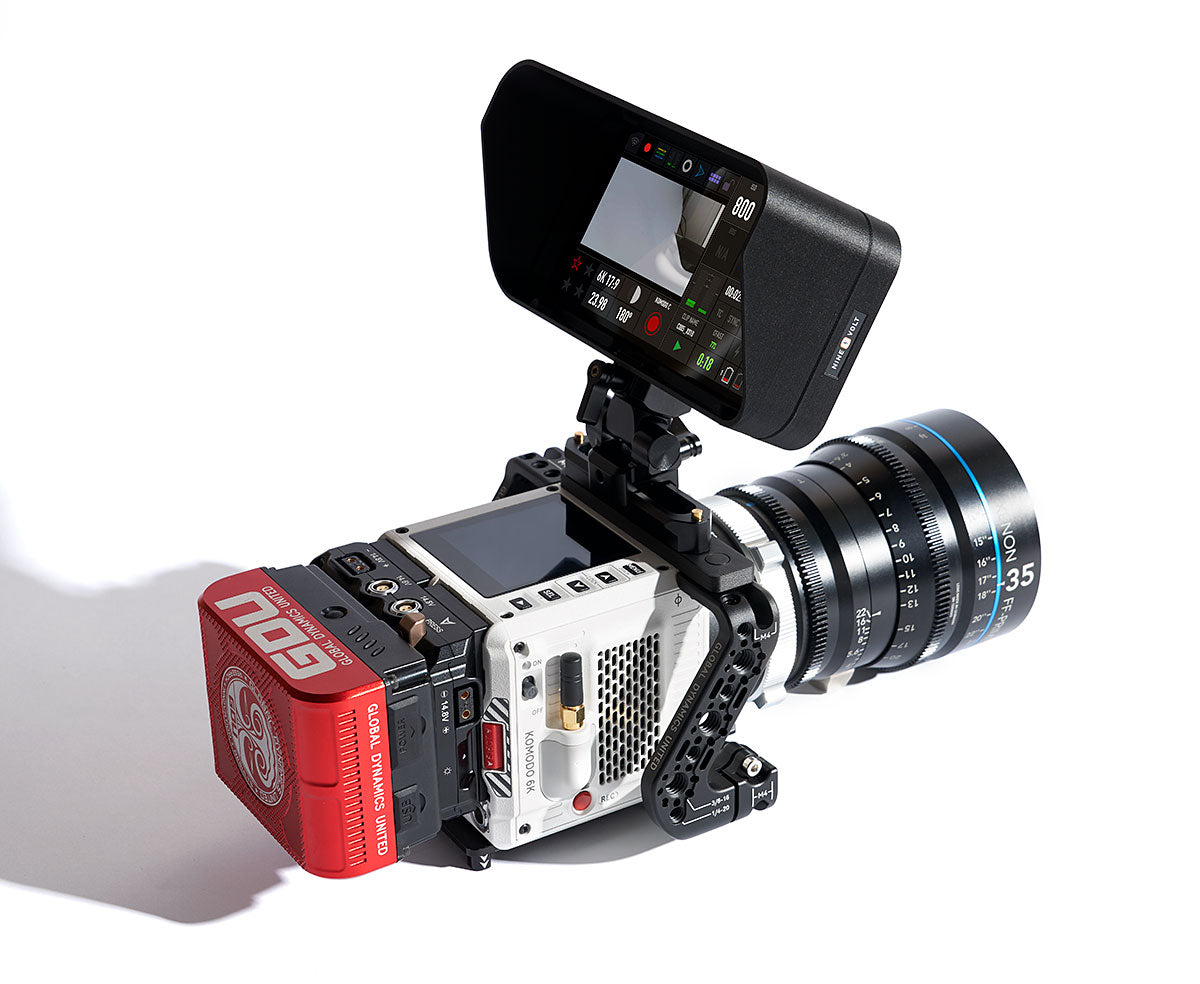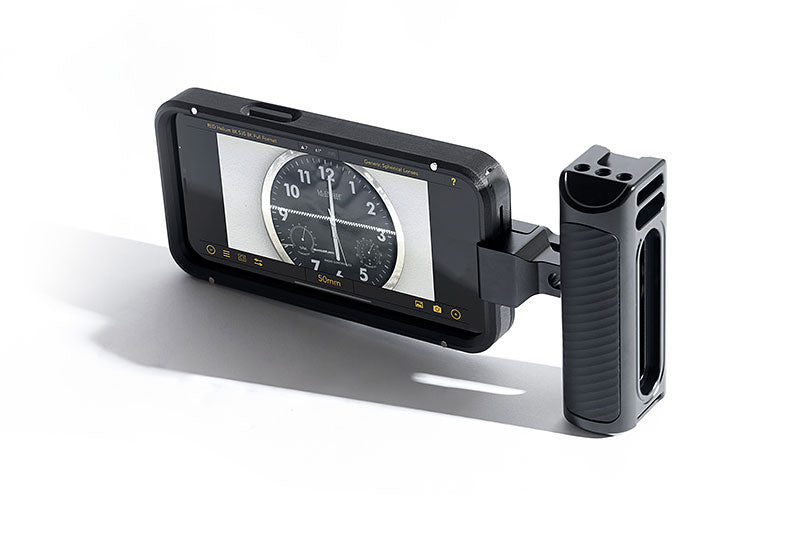 NATO Rail Case for iPhone
Now on variant 2, the Nine Volt NATO rail case is more than twice as stiff as the previous generation and includes tactile power and volume buttons.
The Nine Volt NATO Rail Case for iPhone takes advantage of the fact that iPhones have become a common accessory in the cinema and photo industry. Many apps control cameras and transform the ultra bright high resolution iPhone display into a field monitor. The Nine Volt NATO Rail Case opens up dozens of mounting solutions for your iPhone.
The Nine Volt NATO Rail Case is an additive manufactured micro carbon fiber composite. The thick NATO rail surrounding your iPhone doubles as a protective bumper case—ideal in a production environment where equipment can take a beating. The volume and power buttons and ports are completely accessible with the Nine Volt NATO Rail Case.
The Nine Volt NATO Rail Case Sun Shade uses the same micro carbon fiber composite construction for a tough but lightweight addition. The sun shade attaches to the Nine Volt NATO Rail Case via strong neodymium magnets.
What are NATO clamps and rails?
Originally, the NATO rail was designed for military use. Somewhere along the way cinema and photo people adopted the mounting standard. The NATO system is comprised of two parts—a rail and a clamp. We have basically made the NATO case for iPhone a continuous rail making mounting accessories attached to NATO clamps possible to your iPhone. If you are new to the system and need a few pointers on where to get clamps and accessories, here are a few of our favorites:

Our NATO cases are compatible with Jaw type NATO clamps and do not work with Lever type clamps. Here is some information on the clamp types:

The Jaw clamp spreads apart to accept a NATO rail. A Jaw clamp lets you directly insert a rail (like our NATO case) and then close the jaw to clamp onto the rail.

The Lever clamp has an internal mechanism that pinches the NATO rail when engaged. A Lever clamp only lets you slide a rail in from the end of the clamp and then you engage the internal clamp with the lever.
NATO Rail Case for iPhone