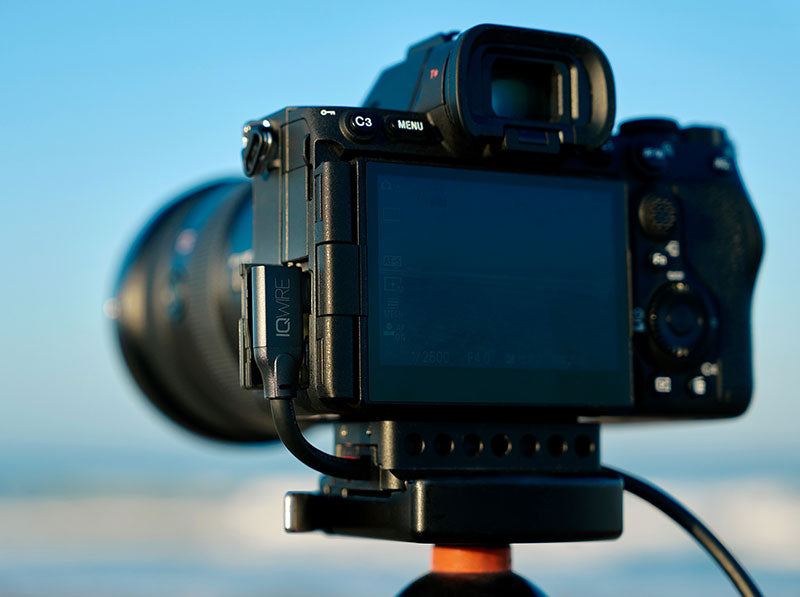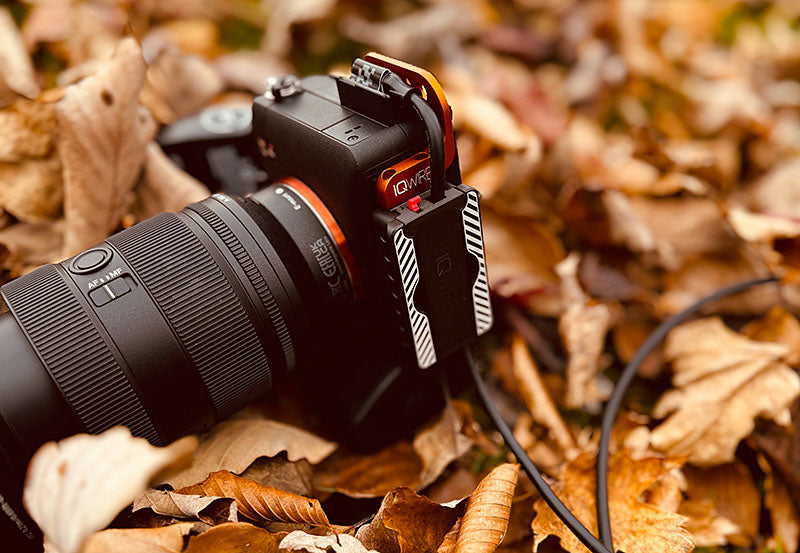 IQwire CXRBON BLXCK Tether Cables

The longest and most intelligent photography tether cable
LONG

 IQwire CXRBON BLXCK is the longest single cable USB-C tether cable solution at up to 50 feet long. Industrial strength with up to three Velocity Boosters, IQwire is blazing fast. Intelliconnect Ultracore chipsets in each connector make IQwire the most intelligent tether cable out there. IQwire CXRBON BLXCK eliminates the need for costly extensions that create a "weakest link" to your streamlined tethered photography workflow.
FAST IQwire CXRBON BLXCK tether cables feature either one, two or three Velocity Boosters. With these built-in boosters, the data is boosted right as it comes out of the camera and once more a little further down the line on our 33' cable (twice on our 50' cable). The days of using cable extensions and dongles are history as our 50 foot long tether cables make long connections simple again. 50 feet has become the ideal length on set and gives the photographer freedom to move around and shoot without running out of cable length.
RELIABLE IQwire CXRBON BLXCK tether cables are embedded with Intelliconnect Ultracore chipsets in each connector. These allow IQwire to make a fast connection and negotiate the fastest data throughput available to each device. There are no cryptic or confusing connection sequences to remember with Intelliconnect—just plug it in and start shooting. Also, one cable works for all USB-C equipped cameras so there is no need to buy separate cables for different cameras (every IQwire works seamlessly on Sony A1, Canon R5, Fuji GFX, etc.).
DURABLE IQwire CXRBON BLXCK features metal USB-C connectors and Velocity Boosters. The camera end features a low-profile right angle connector to help minimize accidental connector damage. IQwire CXRBON BLXCK is water resistant (but not waterproof)—whatever you subject your camera to, IQwire can go along for the ride.
Add the IQwire QRCL, UCMD and 

ACDS
for advanced tether cable protection. 

A video overview of the entire IQwire system is here.
IQwire CXRBON BLXCK is a one way cable and must be connected to the computer and camera with the appropriate ends.

IQwire CXRBON BLXCK will not fit in any camera that has a recessed USB port (like the IQ4).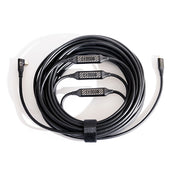 IQwire CXRBON BLXCK Tether Cables