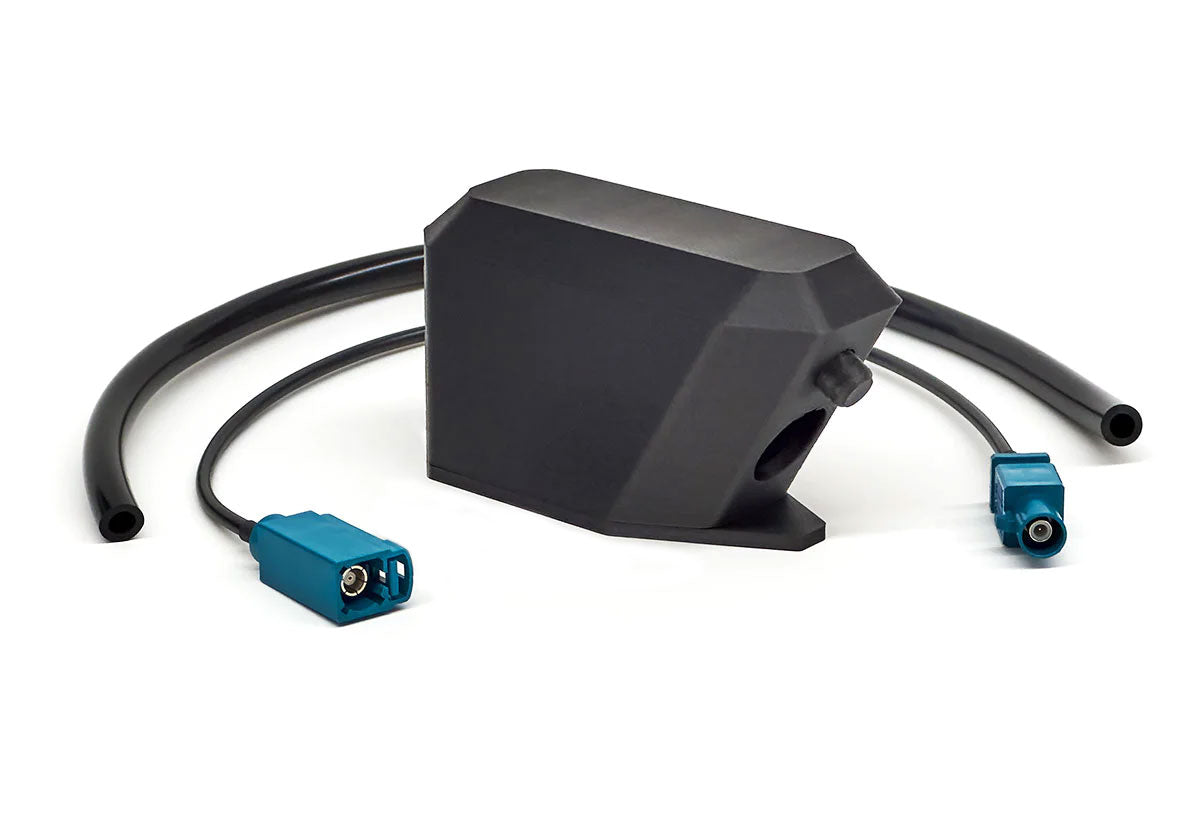 Front Camera Relocate Kit for Chevy Silverado ZR2 2022+
Our front camera relocate kit for the Silverado ZR2 front camera (GM part number
84676845) has

 four 1/4" mounting through-holes on the bottom to aid in creating custom installations. This kit lets you move the camera so that your custom lights no longer block the camera view. The relocate housing is a tough micro carbon fiber composite that fits the aesthetic of the ZR2.
Our kit includes:
+ relocate camera housing
+ distance guide
+ video extension cable
+ camera washer extension hose

We do not have an installation video for this product as it was custom made for a customer with a ZR2. You can watch our Raptor Camera Relocate Kit installation instructions which is somewhat similar in installation.
Front Camera Relocate Kit for Chevy Silverado ZR2 2022+