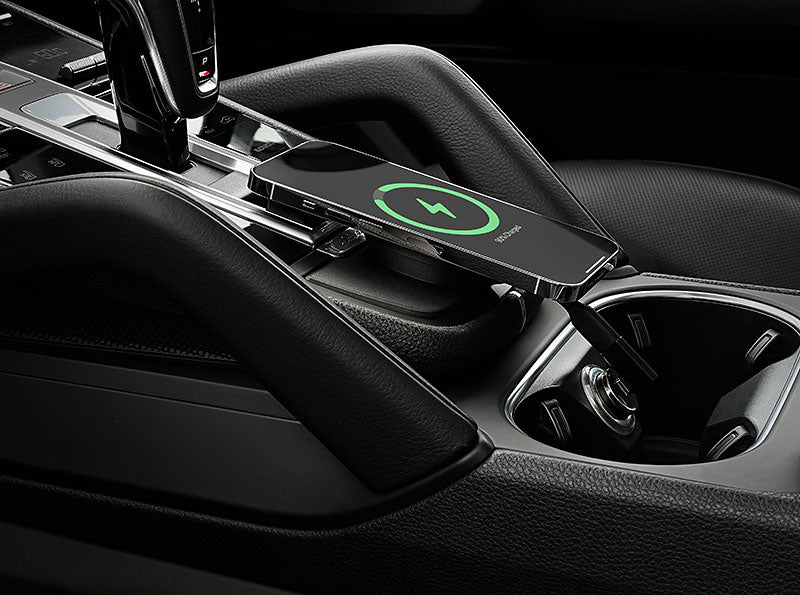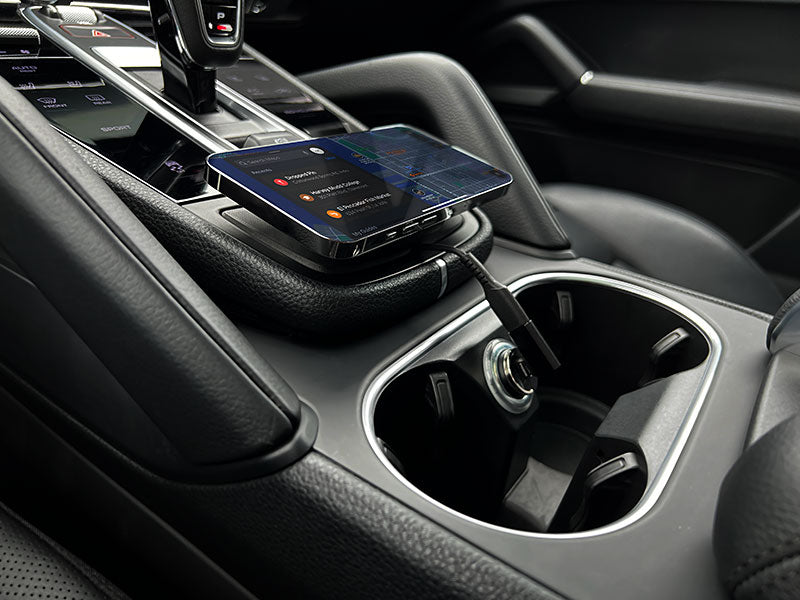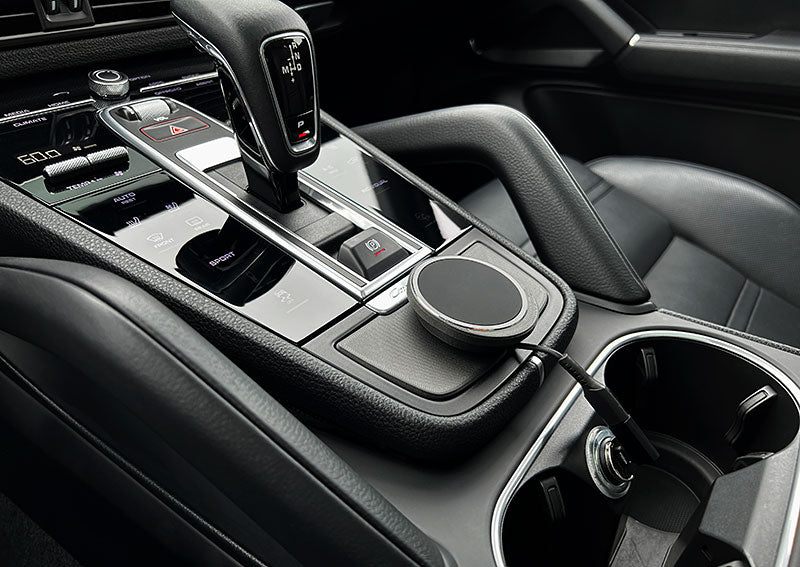 Wireless Charger for 2019-2023 Porsche Cayenne with MagSafe for Apple iPhone
This carbon fiber composite MagSafe® charger mount fits in either the center storage or smoker compartment and keeps your Apple® iPhone® 12, 13 & 14 series charged. This charger mount comes with an aftermarket black MagSafe compatible charger and a USB-C cigarette lighter adapter that can handle the higher power of the MagSafe charger.
Fits 2019-2023 Porsche Cayenne. Watch the installation videos below to see which version you need.
Looking for the charger mount for a 2011-2018 Cayenne? Click here.
Apple, MagSafe and iPhone are registered trademarks of Apple Inc.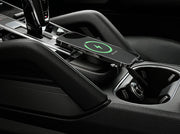 Wireless Charger for 2019-2023 Porsche Cayenne with MagSafe for Apple iPhone