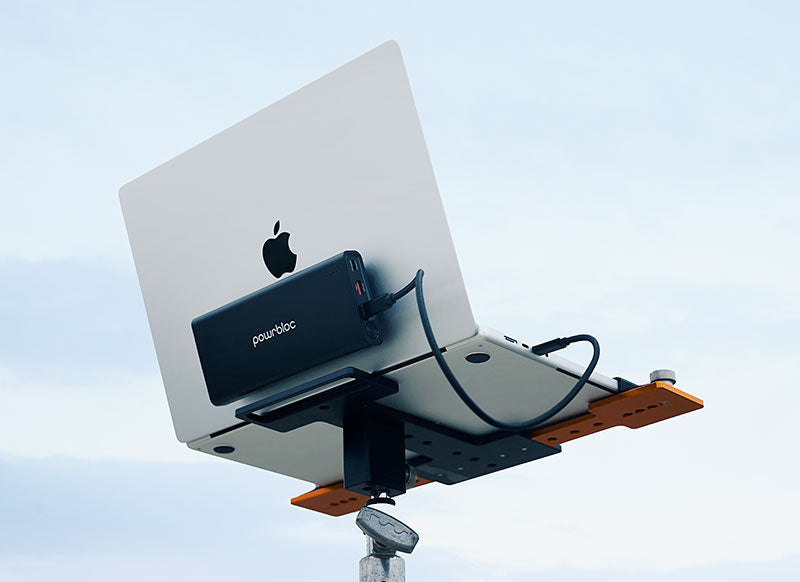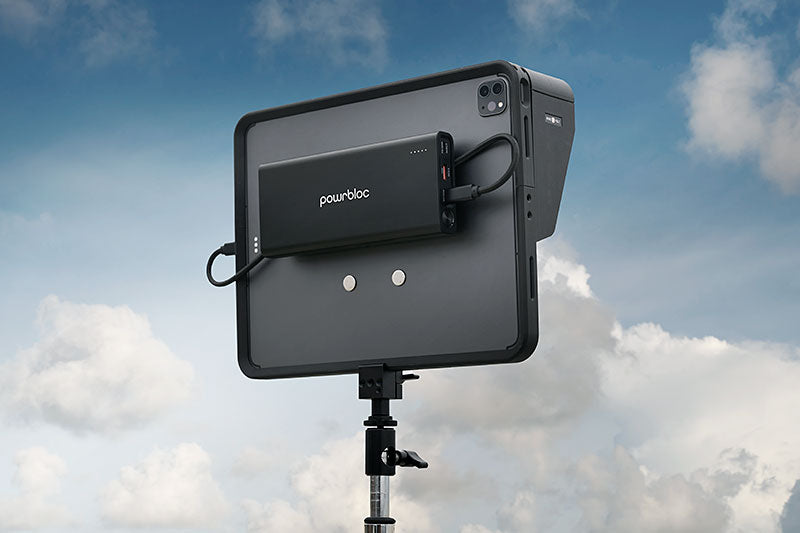 100W of MacBook Pro greedy power in your hand.
Powrbloc Flight is airplane safe and will keep you powered up with it's 100Wh power reserve on your NY to LA flight. Powrbloc Flight features two 100W USB-C Power Delivery connections and a USB-A QuickCharge 3.0 port.
With the capacity equal to the internal battery of the 16" MacBook Pro, you can think of each Powrbloc Flight as a complete spare internal battery. If your workflow exhausts your internal battery in four hours, then adding two Powrbloc Flights to your kit would give you 12 hours of total run time.
Powrbloc Flight works with either the included 100W Power Delivery USB-C cable or your own MagSafe cable that comes with the new M1 and M1 Max MacBook Pro.
Powrbloc Flight specs:
+ 26,800mAh (99.16Wh)
+ (2) USB-C Power Delivery 100W output at 5V, 9V, 12V, 15V or 20V
+ (1) USB-A Quick Charge 18W output at 5V, 9V or 12V
+ Dimensions: 7.25 x 3.15 x .92" (184 x 80x 23mm)
+ Weight: 21oz (595g)
+ Includes a 1.5' (.5m) 100W Power Delivery USB-C cable. Flight can be charged using the included USB-C cable and a USB-C wall charger [not included]. We recommend using the Apple power brick USB-C wall charger from your computer which can charge flight in as little as one hour.
Powrbloc Flight